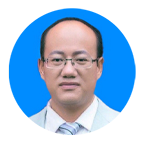 Prof. Junwen Zhang
China University of Mining and Technology (Beijing), China
Bored in 1977, Inner Mongolia, China, J.W. Zhang received his BA, MA at the Taiyuan University of Technology in 2001 and 2004, and PhD at China University of Mining and Technology (Beijing) (CUMTB) in 2013. He is concurrently a member of the 8th Council of the Youth Committee of the Chinese Society of Rock Mechanics and Engineering, and a member of the Coal Mine System Engineering Committee of China Coal Society. He has been engaged in research on deep coal mining, mine pressure and ground control, Roadway supporting. He has published more than 60 refereed journal papers including more than 30 papers indexed in SCI or EI.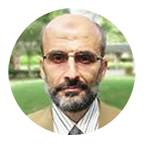 Prof. Mohamed A. Ismail
NCUT - Brunel London University, Beijing, China
Prof. Ismail is currently working as a full professor at NCUT - Brunel London University, Beijing. He is also an adjunct professor at School of Civil and Mechanical Engineering, Faculty of Engineering and Science, Curtin University, Bentley, Australia. Before joining NCUT - Brunel London University, Beijing, Prof. Ismail was working as an Associate Professor at Civil and Construction Engineering Department, Faculty of Engineering and Science, Curtin University Malaysia, Sarawak, Malaysia. He received his B. Sc. and M. Sc. Degrees from Alexandria University, Egypt in 1991 and 1996, respectively and his PhD from Nanyang Technological University (NTU), Singapore in 2003.
Prof. Ismail teaches undergraduate courses in Civil Engineering Materials, Concrete Technology, Engineering Mechanics, Reinforced Concrete Structural Design, Engineering and Environmental Principles and Theories, Construction Management, Concrete Laboratory, Mechanics of Solids, Structural Analysis and Fluid mechanics. For graduate students, he teaches courses in Advanced Concrete Technology and Advanced Structural Analysis. His research work includes Concrete Technology, Smart Materials in Construction, High Performance Concrete, Durability of Concrete, NDT, Arc Thermal Metal Spray Technology, Sustainable Building Materials and Protection Methods of Reinforced Concrete Structures.
Prof. Ismail has extensive teaching and research experiences over 25 years in Canada, South Korea, Malaysia, Egypt, Japan and China. He also had broad experience at Engineering Consultancies and Oil & Gas Firms. Prof. Ismail has published more than 120 papers in referred Journals and International Conferences and 6 Books. He served as a reviewer for many International Journals, Editorial Board Member of few journals and Editor-in-chief of Challenge Journal of Concrete Research Letters (CJCRL). He is a member of ASCE and EES and a Professional Engineer of APEGA-Canada.
Speech Title: Recycled Waste Materials in Reinforced Concrete Construction
Prof. Yukun Zhang

Shandong University of Science and Technology, China
Prof. Zhang Yukun works at Shandong University of Science and Technology. He serves as the deputy director of the Qingdao Marine Energy Equipment Disaster Prevention and Reduction Engineering Technology Center, a member of the Nearshore and Offshore Engineering Committee of the Seismological Society of China, and an expert in the expert database of the Shandong Rail Transit Society. Mainly engaged in teaching, research and social service work in marine energy geotechnical engineering and research and development of new structures of offshore energy equipment.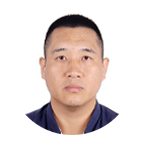 Prof. Yu Zhang
Northeastern University, China
Biography:
Prof. Zhang obtained Phd of Geotechncial Enginering at Hohai University in 2012 and PhD of Civil Engineering at University of Lille in 2014. Since 2017, he has served as a full-time associate professor and doctoral supervisor at China University of Petroleum (East China) His research fields cover energy geotechnical mechanics and engineering, deep rock mechanics and engineering, buried pipelines, wellbore stability of natural gas hydrate exploitation, etc. He patented 7 items. He has published 34 journal papers. He teaches soil mechanics and foundaitons for more than 10 years.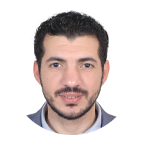 Assoc. Prof. Hazem Samih Mohamed
Fujian Agriculture and Forestry University, China
Assoc. Prof. Hazem Samih Mohamed (HS Mohamed), Egyptian, focuses on steel structures and offshore structures. He completed his Ph. D. degree at Huazhong University of Science and Technology. He had conducted several research works on the Fatigue assessment of offshore platforms, bearing capacity of the corroded offshore platforms, and rehabilitation of the corroded/uncorroded offshore platforms using CFRP laminates. He has published several peer-reviewed scientific papers in well-recognized top journals, such as Construction and Building Material; Marine structures; Ocean Engineering; Thin-walled Structures; Journal of Constructional Steel Research; and Engineering Failure Analysis.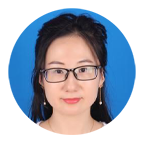 Assoc. Prof. Yalin Luan
China University of Petroleum (East China), China
Biography:
I received my bachelor's degree in Port, Channel and Coastal Engineering from Tianjin University, master's degree from Imperial College London, and Doctor's degree from China University of Petroleum (East China). My main research field is geotechnical mechanics and oil and gas engineering mechanics. As a major participant, I have participated in a number of National Nature Foundation projects and National Key Research and Development programs. I have published more than 10 academic papers in authoritative international journals and applied for 5 national invention patents and software Copyrights.