All submitted articles should report original research results, experimental or theoretical, not previously published or under consideration for publication elsewhere. Articles submitted to the conference should meet these criteria. We firmly believe that ethical conduct is the most essential virtue of any academics. Hence, any act of plagiarism or other misconduct is totally unacceptable and cannot be tolerated.

Submit to Conference Proceedings
All accepted full papers will be published in the proceedings and will be submitted to EI Compendex / Scopus for indexing.


English Submission System

Chinese Submission System (中国作者投稿)

Submit to other SCI journals
Buildings (ISSN:2075-5309,IF:3.324)

Journal of Marine Science and Engineering (ISSN:2077-1312,IF=2.744)

Frontiers in Environmental Science (ISSN:2296-665X,IF:5.411)
* All submissions must not be less than 10 pages in length. Please contact conference secretary before you submit you paper.

Journal of Civil Engineering and Urban Planning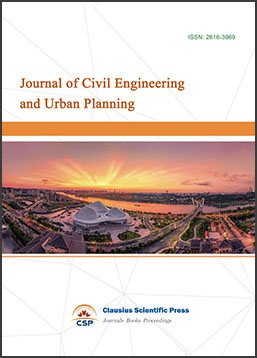 ISSN: 2616-3969
Topics: Civil engineering, transportation engineering, architecture and urban planning